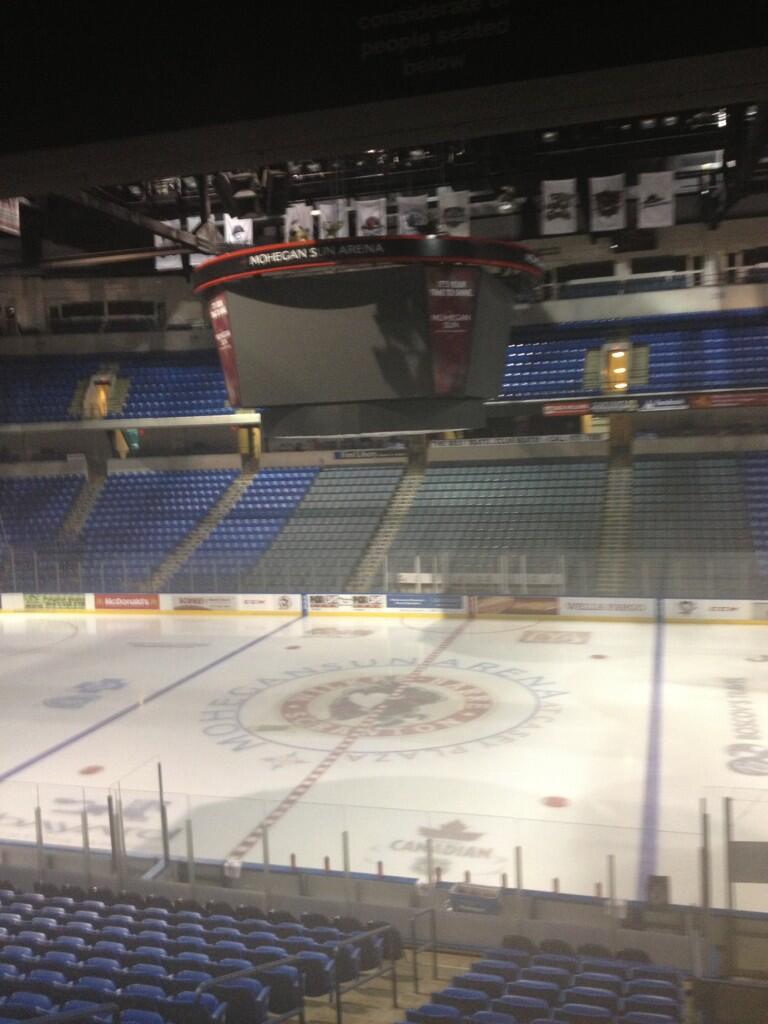 The Penguins held an optional skate today and the players who skated earlier this afternoon were those on the roster who didn't play in last night's Game Three loss to the Bruins. Let's take a look at who skated:
Goalies: Jeff Zatkoff and Scott Darling
Defensemen: Dylan Reese, Peter Merth and Harrison Ruopp
Forwards: Bobby Farnham, Dominik Uher, Steve MacIntyre and Chris Barton
Injured forwards Tom Kuhnhackl and Phil Dupuis also skated, sporting red no-contact jerseys. As you might recall, they have been termed out for the season for quite some time. Dylan Reese, however, practiced in a regular jersey today and could return to the lineup for Game Four.
"He is day-to-day right now, so that's undecided" said Penguins head coach John Hynes on Reese's status for tomorrow. Hynes also added that there were no setbacks in Reese's track to return to action.
The only real "exclusive" information I can add to the possible return of Reese in Game Four is that I saw him skate at the team's optional skate this afternoon and he looked pretty sharp to me. I would venture to say he'll be a game-time decision tomorrow night.
Check back later tonight for a closer look at some of the real reasons why the Penguins are in this 3-0 hole. I'll tell you now that it's not because of a lack of effort or desire. I thought that was clearly evident in last night's game and especially in the third period, where the Penguins played to win.