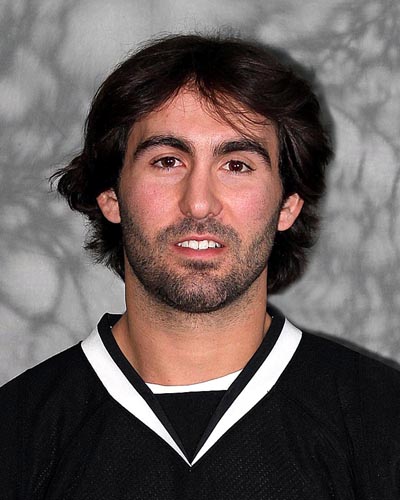 Benn Ferriero is the top six winger WBS needed! Photo from theahl.com
On paper, this looks to be a very talented and deep AHL roster with the addition of forward Benn Ferriero, who signed a one-year, two-way contract worth $700,000 at the NHL level.
The Penguins announced it
this morning.
Ferriero, 25, split last season between the Worcester Sharks (AHL) and San Jose Sharks (NHL). In the AHL, he was a point per game player tallying 20 points (9G-11A) in 20 games. At the NHL level, Ferriero continued to score goals with eight points (7G-1A) in 35 NHL games this past season.
He's your classic "tweener" player who has played split time between the NHL and AHL the last three seasons. He could make a run at a spot in the NHL, but if he doesn't stick with Pittsburgh he will be a go-to scorer in Wilkes-Barre.
Add Ferriero to the long list of newly signed free agents that appear to be slated for AHL duty and the AHL Penguins have to be considered a top-tier AHL club entering the 2012-13 season: goalie Jeff Zatkoff, defenseman Dylan Reese and forwards Riley Holzapfel, Warren Peters, Trevor Smith and Phillipe Dupuis.
In other news, Highland Park Hockey will be in Pittsburgh tomorrow afternoon at the Consol Energy Center for the Development Camp Scrimmage. Live tweets of the event with pictures, insights and much more coming soon! Be sure to follow along on
Twitter @H_P_Hockey
for all the latest.