If the Pens don't add any more AHL forwards, Thompson will need to be one of the team's go to scorers on the wing.
Ray Shero didn't land the big name NHL stars like Zach Parise or Ryan Suter on day one, but he did help the AHL club across the board.
He signed an AHL All Star goalie in Jeff Zatkoff , an elite AHL scorer in Trevor Smith, a veteran AHL forward with Calder Cup Finals experience in Warren Peters, a Pittsburgh native on the blue line in Dylan Reese and a former 2nd round pick who was averaging near point per game totals after last season's trade deadline, Riley Holzapfel.
With new arrivals also comes some goodbyes to players who are moving on in their careers. Ben Street has signed with the Calgary Flames. Bryan Lerg and Geoff Walker have signed with the Colorado Avalanche. Colin McDonald and Brandon DeFazio are headed to the New York Islanders.
Of those leaving, we could see McDonald and DeFazio next season on the opposing side when the Penguins play the Bridgeport Sound Tigers.
There will still be some signings to go in the organization, but from an AHL perspective a great first day of free agency for the Penguins. More on each of the new guys after the jump.
All photos of the newly signed Penguins are from the AHL's league website.
G Jeff Zatkoff - Two-year, two-way deal ($525k/NHL)
2011-12 Team: Manchester Monarchs (AHL)
Stats: 21W-17L, .920 SV%, 2.49 GAA, 3 SO
Zatkoff, 25, is coming off two straight 20 win seasons with the Monarchs, including an AHL All Star appearance this past season. Only has one win in six career AHL playoff games but he seems to be improving every year. Zatkoff looks to be the backup to Brad Thiessen next season but both will play an important role for WBS in 2012-13.
F Trevor Smith - One-year, two-way deal ($575k/NHL
)
2011-12 Team: Norfolk Admirals (AHL)
Season Stats: 64 games, 26G, 43A, +34, 70 PIM
Playoff Stats: 18 games, 5G, 11A, +7, 20 PIM
Smith, 27, is coming off his best season as a pro. The offensive minded center finished 6th in the league in scoring this past season and tied for 1st in playoff scoring with the Calder Cup champion Admirals. A great addition to the WBS Penguins forward core that was thin down the middle.
F Riley Holzapfel - One-year, two-way deal ($525k/NHL)
2011-12 Team: St. John's IceCaps (AHL) & Syracuse Crunch (AHL)
Season Stats (Combined): 57 games, 16G, 21A, +11, 42 PIM
Holzapfel, 23, split time between the IceCaps and Crunch last season, where he was far more impressive to end the season after being dealt at the trade deadline. Finished the last 28 games of the season with the Crunch, tallying 22 points (8G-14A). Another good depth signing down the middle for WBS, as long as Holzapfel continues his scoring pace from the end of last season into 2012-13.
F Warren Peters - One-year, two-way deal ($600k/NHL)
2011-12 Team: Houston Aeros (AHL) & Minnesota Wild (NHL)
Season Stats (AHL): 20 games, 7G, 4A, -1, 46 PIM
Season Stats (NHL): 58 games, 1G, 4A, -15, 70 PIM
Peters, 29, is a veteran forward presence the AHL Penguins were lacking on their roster. He spent the first part of the season in the AHL with the Houston Aeros but hasn't touched AHL ice since December. He brings seven seasons of AHL hockey along with 96 NHL games of experience to Wilkes-Barre next season, unless he can fight his way into Pittsburgh's 4th line.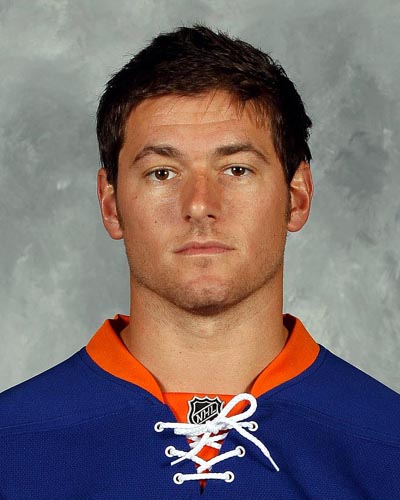 D Dylan Reese - One-year, two-way deal ($600k/NHL)
2011-12 Team: Bridgeport (AHL) & New York Islanders (NHL)
Season Stats (AHL): 27 games, 2G, 13A, Even, 12 PIM
Season Stats (NHL): 28 games, 1G, 6A, Even, 11 PIM
Reese, 27, is a Pittsburgh area native who split last season between the AHL & NHL with the Islanders organization. Much like Peters, Reese began the year in the AHL and finished in NHL. He was on the power play in Bridgeport so he definitely has some offensive upside. He also brings six seasons of AHL hockey experience to a relatively young WBS blue line.